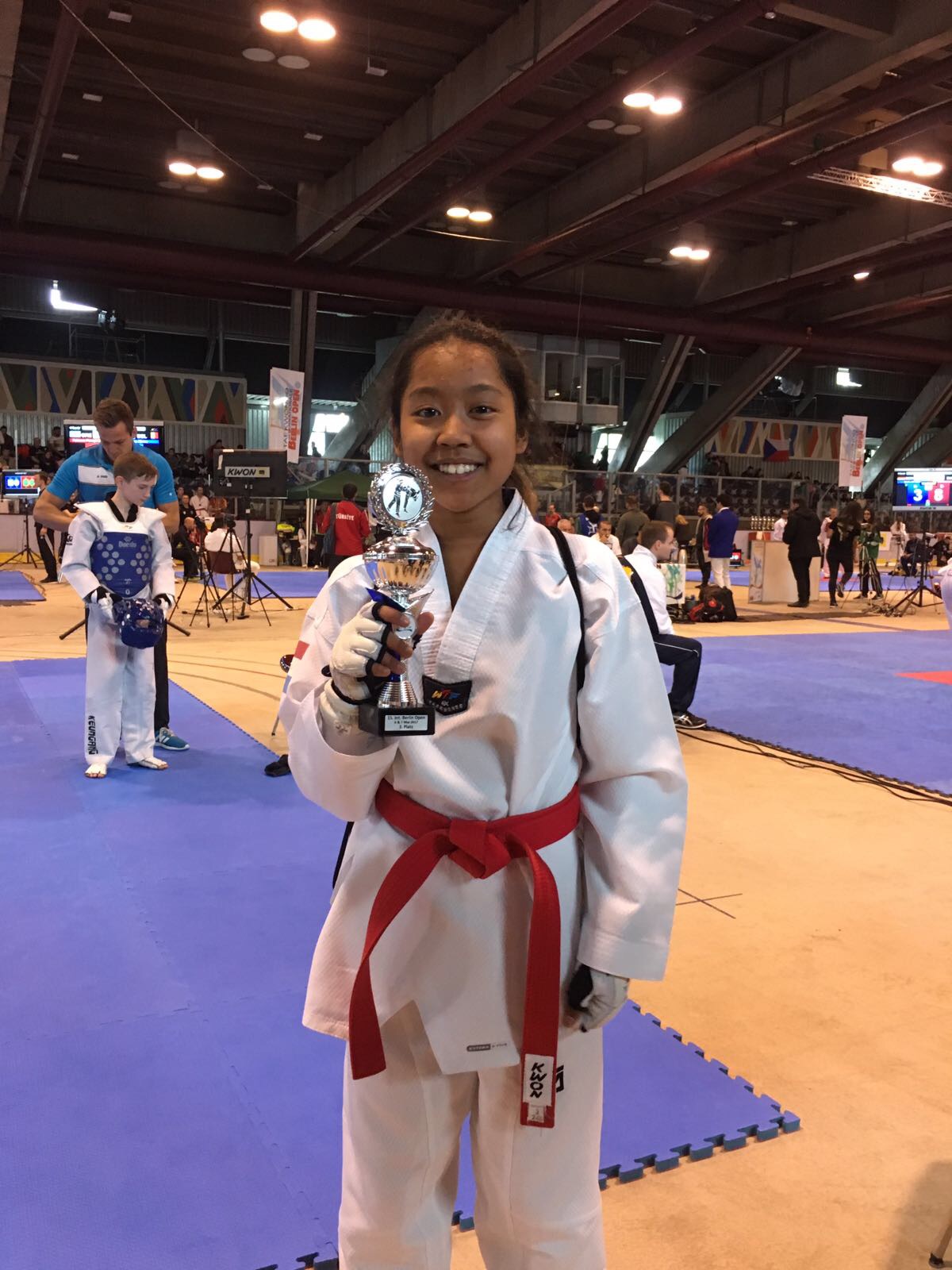 Junli hëllt Bronz zu Berlin
E Samsdeg de 6. Mee huet d'Junli HUBKRATOK vum Team Kyorugi ënnert der National Equipe um 15. Internationale Berlin Open 2017 zu Berlin an der Kategorie Cadete -37 kg eng 3. Platz gemaach.
Mir gratuléieren a wënschen der weiderhi vill Erfolleg.

On Saturday, the 6th of May, Junli HUBKRATOK, member of our Team Kyorugi took a third place with the national team in the category cadets under 37 kg at the 15th International Berlin Open 2017 in Berlin.
Congratulations Junli, keep up with your good work.