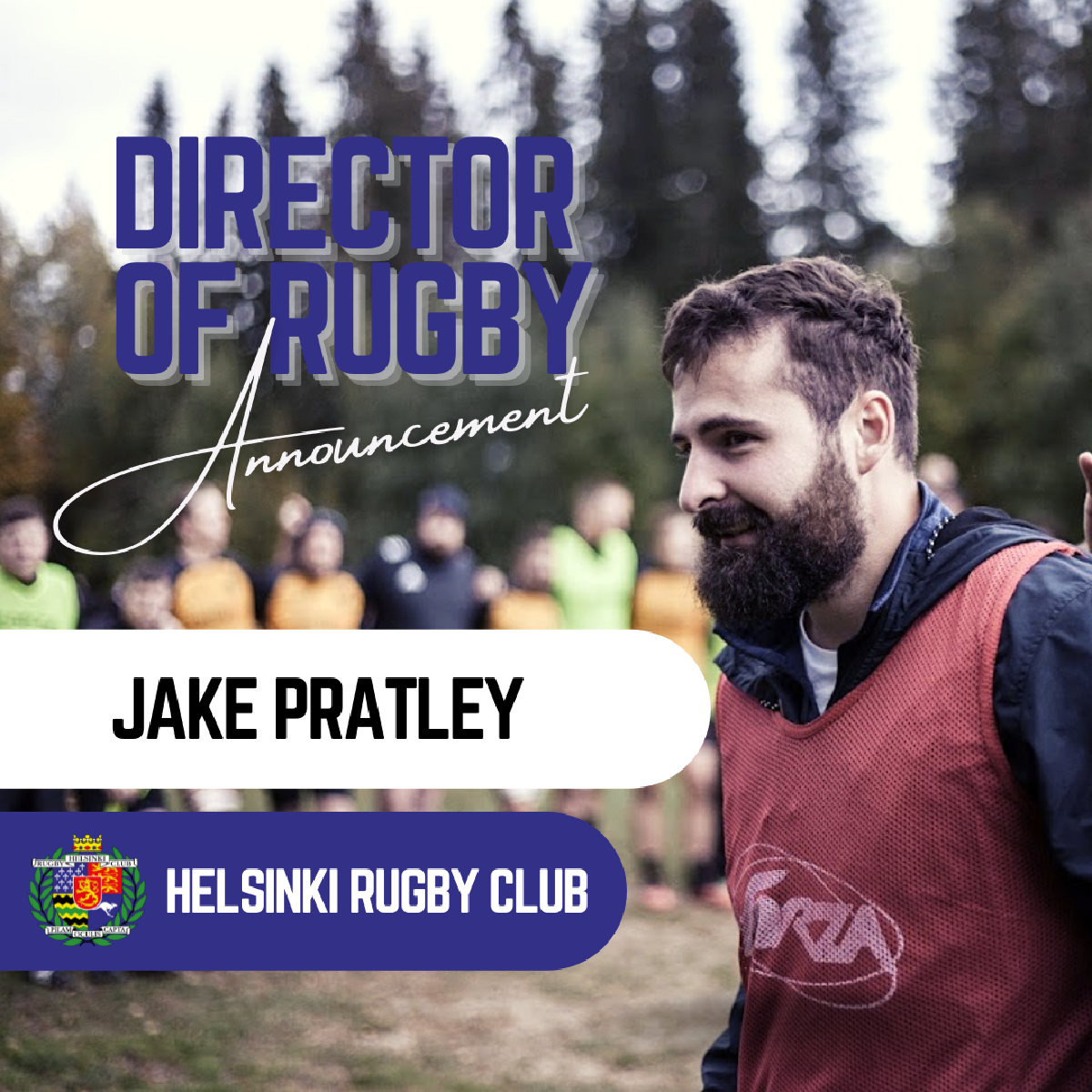 Helsinki Rugby Club names Jake Pratley as its Director of Rugby
Helsinki Rugby Club and its Board are proud to introduce our very first Director of Rugby, Jake Pratley.
The Englishman will be in charge of all of our teams, the Ladies (Finalist of the last Championship), the Men's first team (the Big Guns, National Champions) and the Men's second team (the Blue Tigers, playing in the second division). Jake will be leading the practices, setting up the game strategy and develop our players, and in doing so help the club grow.
We wish him and all of our players a successful season, and plenty of successes!